May 2023 Market Update
Posted by Alex Cowie on Monday, May 1, 2023 at 4:47:55 PM
By Alex Cowie / May 1, 2023
Comment
Monthly Real Estate Market stats are a great way to give you, the buyer or seller, information about the current state of the local market so you can make informed decisions about buying or selling a property.
Sometimes it can be a bit overwhelming staring at a bunch of percentages and graph lines. We aren't all built to ingest that sort of information all the time. I'll do my best to share what's going on in the Market right now as well as share some key things to watch for in making your choices easier.
MAY 2023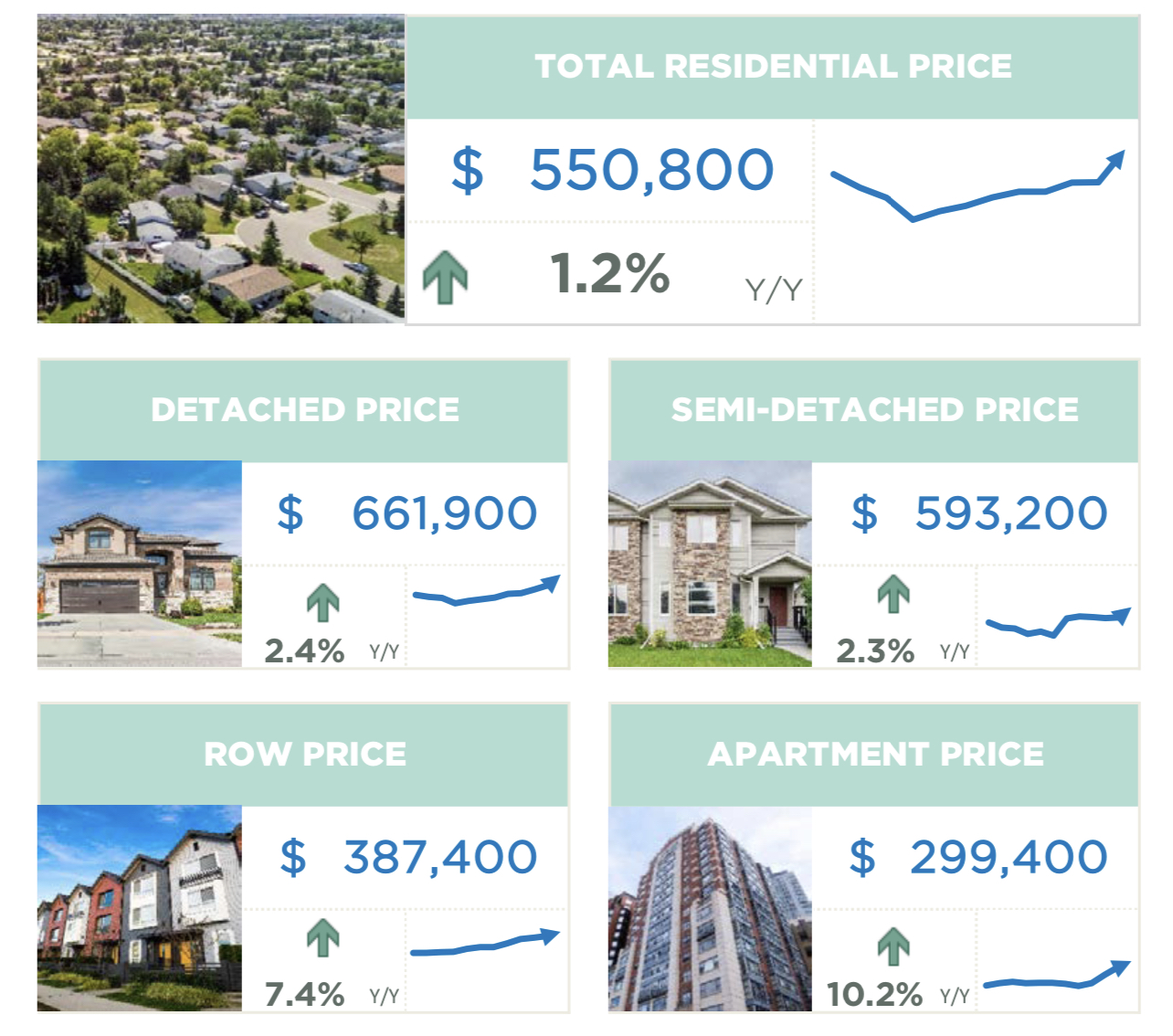 When looking at this chart for current stats, the "Y/Y" percentage is taking last year's benchmark price for that month against this years, to see if there was a decline or increase in price. A benchmark price is a predicted sale price for a general property based on size, location and number of bedrooms.
Real estate markets can be seasonal, with more sales activity in the spring and summer months. This is why they compare current stats to the same time period in previous years to get a sense of any seasonal trends.
Sellers' Market
This month we continue to have sellers' market conditions which means that the demand for purchasing a home exceeds the supply available. Since there are fewer homes available, sellers are at an advantage.
Real Estate Magazine states, "Inventory levels in the city averaged 2,814 units in the first quarter, 21 per cent lower than last year's levels and over 42 per cent below long-term Q1 trends. With a sales-to-new-listings ratio of 71 per cent and a months supply of under two months, conditions continue to favour the seller."
What does this mean for you?
It can often mean there will be multiple offers on every home on the market, and buyers will need to be cautious of their conditions and also prepared to pay higher then listing price or wait for more supply.
CREB Chief Economist Ann-Marie Lurie shares, "The limited supply choice is causing more buyers to place offers above the list price, contributing to the stronger than expected gains in home prices."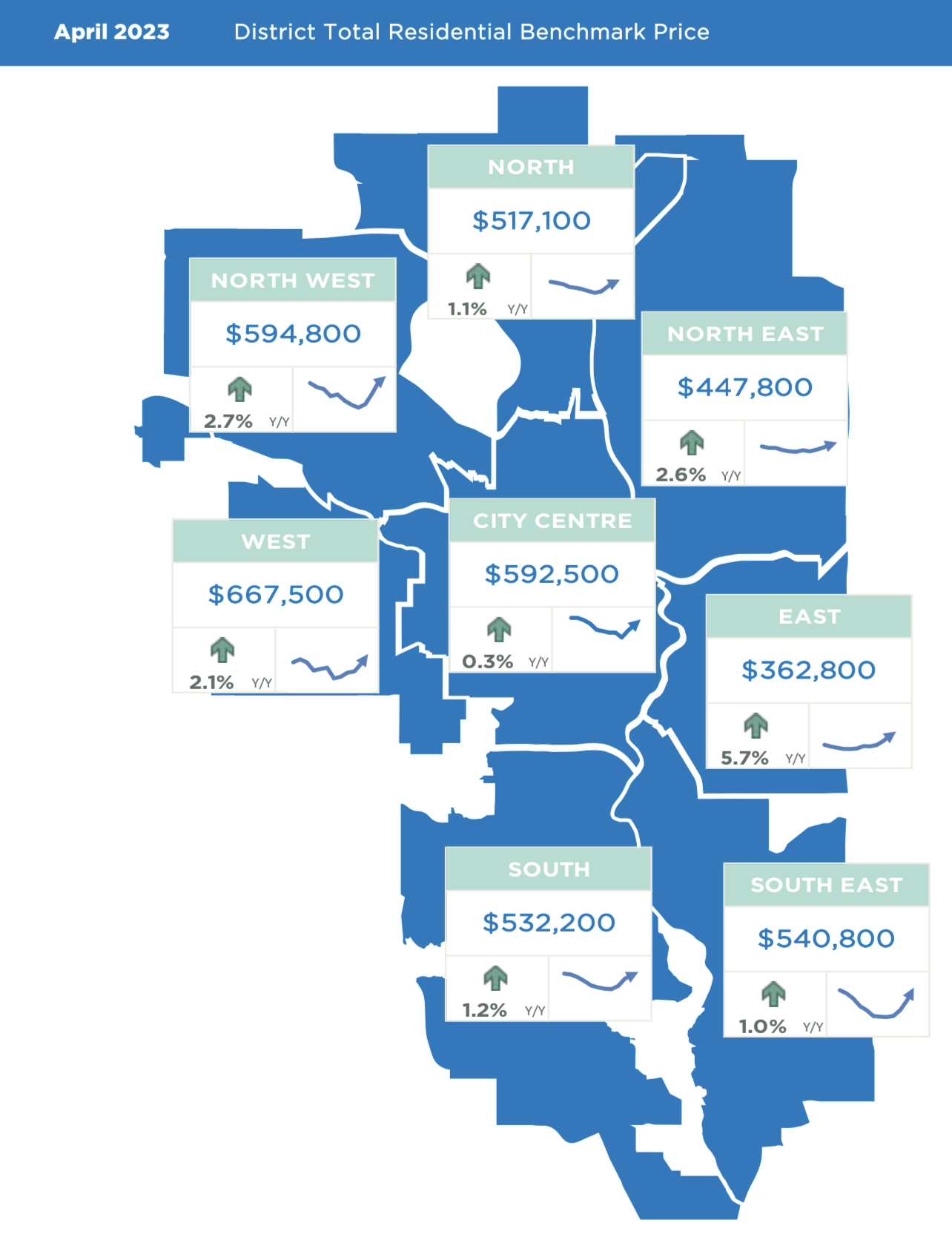 This Residential Neighbourhood map shows that benchmark prices can vary in the different parts of Calgary. At this time it shows that the East of Calgary is the most affordable area with largest price gain in detached, semi-detached and row homes.
Apartments & Condos exceeded last years' numbers with 734 properties being sold. The only type of home to post an annual increase, when the rest had a decline in the amount of property inventory available.
Moves by the Bank of Canada to raise interest rates is their way of combating inflation, but makes it difficult to have affordable housing in the short term.
The increased acknowledgement of the supply gap is growing but there is still much to do for all governing bodies to create ways that help versus hinder affordability. The real estate industry continues to play its role in addressing this crisis, by finding ways to incorporate technologies and reduce processing time to speed up the building of new homes. There is also a rise in multifamily housing as a solution to the current environment.
How do I utilize these Market stats?
These are some of the stats as a Realtor I will gather to determine the price on a listing. I'll do a market analysis on a particular area for similar properties that are recently sold for listing presentation. I typically use sold data for the last six months and make adjustments based on size, location, upgrades, etc.
The 3 factors important for selecting comparable properties is: how recently the property sold, where the house was located in relation to the subject property and any unique characteristics for each.
If you're thinking of buying or selling a house, reach out. I am happy to go over these details with you, so you can be assured your property is selling for the best price or that you are prepared for the home buying process.