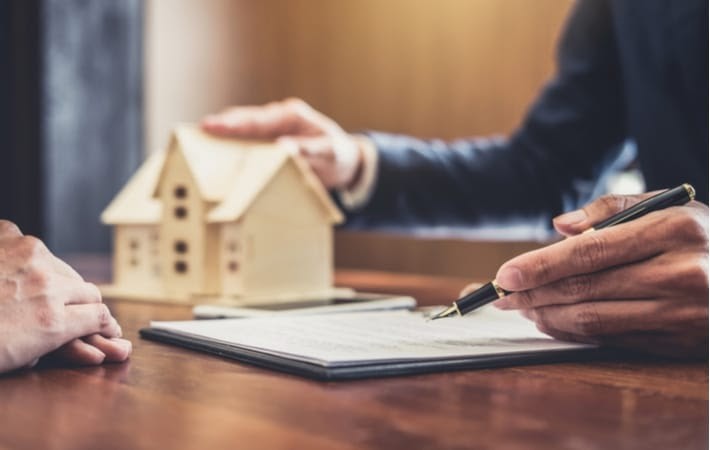 Time to Re-Evaluate
It's a busy world these days! If you're under a lot of pressure, anxious about the current happenings in your life, or don't exactly consider yourself to be financially savvy, it can be tempting to sign and return your mortgage renewal offer letter without a second thought.
Maybe you don't know where to start when looking at other options or feel nervous about seeking out additional rates or information. Still, it's essential to do some homework before signing the dotted line.
Choosing to auto-renew your mortgage without researching the best available rate may result in missed opportunities. There may be money savings waiting in a lower interest rate, or improved products that fit your lifestyle a little better!
If your needs or financial situation are different, or if you are not satisfied with the customer service of your current lender, renewal time is an excellent opportunity to make some changes.
If you are wondering if you should accept your current offer, check out a few mortgage renewal tips from the experts at Mortgage Connection:
5 Mortgage Renewal Tips
Tip 1: Become a Mortgage Rate Detective
Research, research, research! Have a peek at what other financial institutions are providing, current mortgage rates, and what you pay now. Is the rate offered from your current lender higher or lower?
Being aware of what other financial institutions are offering will give you room to negotiate a lower interest rate. Remember, posted rates are not the lowest available.
Banks are a business, and they make profits from the interest you pay, so don't be shy about letting them know you're shopping around. They'll be open to offering a lower rate, and will negotiate to keep your business.
Tip 2: Read the Fine Print
The lowest available rate is not always the best option. Make sure you are aware of what penalties may be associated with the lowest rate.
You could be sacrificing your ability to make extra payments, or accepting a hefty penalty for paying your mortgage early. It's imperative to understand the fine details of your mortgage terms before agreeing and locking into your renewal.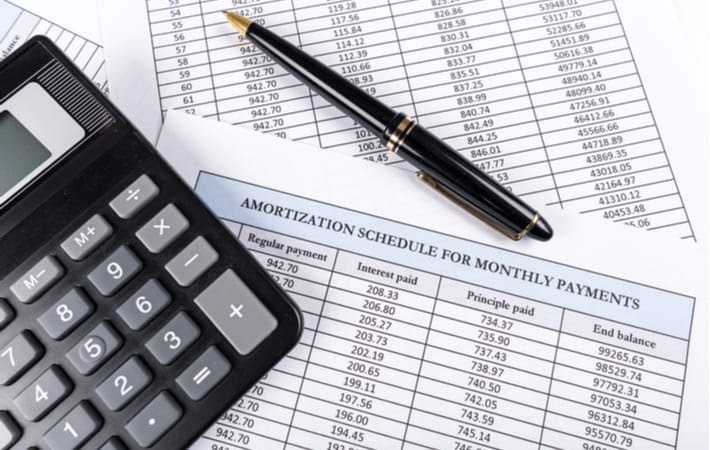 Tip 3: Keep a Close Eye on Amortization
If you are successful at negotiating a lower rate, it can be beneficial to keep your monthly payments the same. Hear us out: Lower monthly payments can undoubtedly increase your monthly cash flow, but it's probably not going to be an incredible windfall.
Keeping monthly payments the same at your new lower interest rate can reduce overall amortization, helping pay off your mortgage sooner.
If you do end up with extra funds around the same time as your renewal, consider putting the excess towards your principal balance. Take advantage of the opportunity to make a dent in your amortization, and save yourself some interest costs!
Tip 4: Take Advantage of Your Equity
Many people take advantage of the mortgage renewal process to tap into their home equity.
Your home equity could be the solution to funding projects and goals, like:
Home renovations
Debt Consolidation
Funding for post-secondary education
If you are interested in taking out some of your home equity, you'll need to contact your financial institution directly. Take some time to discuss your options and the necessary steps involved in refinancing your mortgage.
Tip 5: Consider Switching to a Mortgage Broker
If you are unsure about the next steps in the mortgage renewal process, a mortgage broker can provide a complimentary consultation and expert advice.
Mortgage brokers have access to multiple lenders and are often successful at gaining more competitive quotes on their client's behalf. Sometimes, a mortgage broker will recommend changing lenders and walk you through the process to make the switch.
Switching lenders may involve service fees. A mortgage broker can help get that cost absorbed into the new mortgage or even have the new lender pay on your behalf.
You may be concerned about the extra cost, but any mortgage broker will assure you that service fees are a small price to pay for a mortgage with better rates and more flexibility.
Opportunities Abound
It's easy to worry about your mortgage renewal. but it can be helpful to think about this time as a stress-free way to improve your financial situation and take care of your current needs.
Remember that you can use your mortgage renewal to make some changes, like:
Re-evaluating your circumstances: Stop and look at where you are today VS. your last renewal. How much has your situation changed? Can you take advantage of lower monthly payments, a different payment schedule, or even put a chunk of money towards your principal balance?
Improving your savings: A lower mortgage rate can mean more money in your pockets, or even tucked away in a high-interest savings account.
Refinancing opportunities: This could be an excellent opportunity to use your equity towards a desired goal or consolidating debt.
Keep an eye on the calendar! Being prepared for your mortgage renewal will set you up for success, and help ensure that you understand the terms before accepting and signing the dotted line.
Article reposted courtesy of: Mortgage Connection | 587-316-4496