Steps to Setup an Airbnb for Success
Posted by Alex Cowie on Tuesday, June 13, 2023 at 8:35:21 AM
By Alex Cowie / June 13, 2023
Comment
Alberta is the most visited province in Canada, and Calgary is considered one of the cities with the best quality of life in the world. But would an Airbnb be a good investment in Calgary in 2023?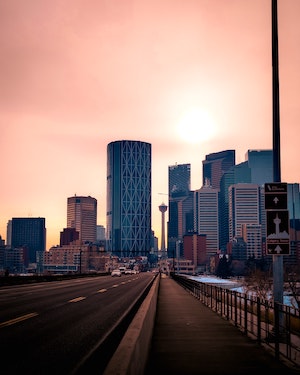 There are more than 4,000 licensed short-term rental accommodations in Calgary currently and that number is projected to grow steadily as the city attracts both business travellers and tourists due to its expansive, outdoor activities, and proximity to the Rocky Mountains. Its major events like the Calgary Stampede, Calgary Folk Music Festival, and sporting events attract visitors from around the world.
The demand for Airbnb is quite consistent through the seasons. The summer months (June to August) are busiest with the outdoor festivals and events, while the winter season sees a surge in bookings for skiing and winter sports.
Calgary has one of the highest GDP per capita among the major Canadian cities. It has been enjoying a positive economic growth for two consecutive years. While most of the major cities in Canada have an expensive real estate market, Calgary stands out as one of the top affordable places. Here, real estate investors can find a plethora of housing options at low prices. Currently, the average property price is C$518,100 which is almost half that of the housing market in cities like Toronto and Vancouver.
According to Airbtics' data, an average Airbnb host can earn up to C$45,576 with a median occupancy rate of 81% for managing a 1-bedroom property in Calgary.
So what are the steps to start the process of investing in an Airbnb?
Here is a comprehensive guide to help you get started:

1. Research and Market Analysis:
Look around your area, research airbnbs and identify the demand. Determine the target audience and their preferences. Understanding the trends, the average daily rates, the seasonal demands, occupancy rates and the popular locations can help you determine which properties would be profitable.
Data from AirDNA shows that the average daily rate for an entire home listing in Calgary is $107.
Here are the top 5 profitable areas by Airbtics in Calgary for Airbnb business:
Total Number of Airbnb Listings: 45
Best bedroom size: 1 bedroom
Median property price (1 bedroom): C$159,000
Airbnb Annual revenue: C$28,465
Gross rental yield: 17.90%

2. DOWNTOWN, CALGARY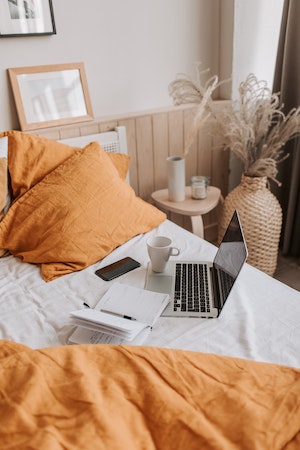 Total Number of Airbnb Listings: 180
Best bedroom size: 1 bedroom
Median property price (1 bedroom): C$199,900
Airbnb Annual revenue: C$35,621
Gross rental yield: 17.82%

Total Number of Airbnb Listings: 304
Best bedroom size: 2 bedrooms
Median property price (2 bedrooms): C$279,900
Airbnb Annual revenue: C$47,848
Gross rental yield: 17.09%

Total Number of Airbnb Listings: 39
Best bedroom size: 2 bedrooms
Median property price (2 bedrooms): C$255,000
Airbnb Annual revenue: C$39,007
Gross rental yield: 15.30%

5. BRIDGELAND-RIVERSIDE, CALGARY
Total Number of Airbnb Listings: 33
Best bedroom size: 2 bedrooms
Median property price (2 bedrooms): C$379,900
Airbnb Annual revenue: C$57,942
Gross rental yield: 15.25%


2. Next, go over Short-term Rental Bylaws.
In Calgary, the following rules apply to short-term rentals:
Definition of a Short-Term Rental by the City of Calgary Website:
"A short term rental is defined as the business of providing temporary accommodation for compensation, in a dwelling unit or portion of a dwelling unit for periods of up to 30 consecutive days. Businesses that have been issued a permit for a bed and breakfast are not classified as short term rentals."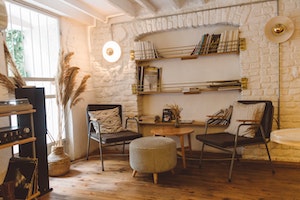 Hosts must provide proof of property ownership or rental agreement to obtain a business license, fill out an application form, and pay the associated fees. In addition, hosts must also obtain liability insurance to protect themselves and their guests in case of any accidents or damages.
In order to rent a room, the host needs to provide at least one egress window.
Hosts must ensure that their property is located in a zoning district that allows short-term rentals.
Hosts must provide a safe and clean environment for their guests and ensure that their property meets the necessary health and safety standards.
Hosts are only allowed to have two adults per room, not including minors.
It is not permitted for hosts to offer multiple bookings for the same dwelling at the same time.
In any advertisement for the short-term rental, hosts must provide the company license number.
You must display the name, phone number, and email address of a person you can reach 24 hours a day (in a visible area).
Hosts must keep a record in English and an electronic format that the Chief License Inspector finds acceptable. They must keep permanent records of all transactions and provide them to the Inspector upon request. The records must include the following information:

A paid guest's full name and email address
The length of their stay
Hosts must collect and remit the required taxes, such as the Municipal Accommodation Tax, to the city of Calgary.
Hosts are also required to provide their guests with a detailed list of rules and regulations, including information about the property and its surroundings, check-in and check-out procedures, and any other relevant information.
Hosts must also comply with the city's noise and nuisance bylaws and ensure that their guests do not disturb the peace of the surrounding community.
A CBC Article that came out June 8, 2023 speaks of the coming changes to the Bylaw as of January 1, 2024 —
"Key changes to the business licence application include proof of the property owner's consent — in addition to proof of the condominium board's consent, if relevant — for a short-term rental to be offered to guests. A fire safety plan is also required, making it so short-term renters would need to have their property undergo a fire inspection and post a floor plan inside the building. Proof of liability insurance coverage for the short-term rental and a review of the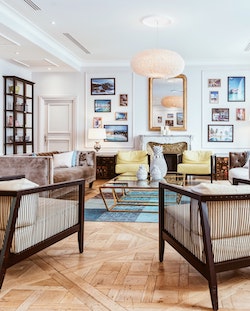 property for prior concerns are now also mandated for the licence application."
Nathan Rotman, Airbnb's policy lead in Canada, said the company supports the bylaw and that it looks forward to "working with the City of Calgary and our host community to implement the changes."
The article shares that, "In the coming months, the city is also launching several awareness campaigns to provide information to guests and hosts of the enhanced licence approval."
3. Know the Short Term Rental Business Licence Costs
As of February 1, 2020, the Business Licence Bylaw includes a two-tiered business licence category for short term rental hosts. All hosts must have a separate short term business licence for each property they rent out. Tier 2 licensees must obtain a fire inspection for the short term rental property before the business licence will be issued.

Tier 1: 1 to 4 rooms offered for rent = $100 per property

Tier 2: 5 or more rooms offered for rent = $172 per property plus the cost of a fire inspection of $104 per property
4. Be aware of how this impacts your Income Taxes
Understanding the local income tax rules is an essential step for all Airbnb hosts in Calgary, as they are required to report their income as part of Canadian tax regulations.
In Canada, revenue from Airbnb hosting is classified as rental income. Hosts are obliged to declare it in their annual tax filings under Form T776 – Statement of Real Estate Rentals.
This income is subject to progressive federal and provincial taxes, ranging from 15% to 33% federally, and 10% provincially in Alberta.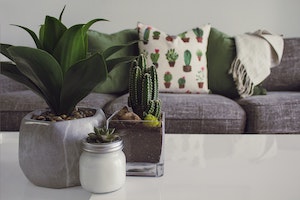 They will also need to factor in expenses like: property maintenance and repairs, utilities, professional services like legal, property management, property taxes paid and mortgage interest.
The Canada Revenue Agency (CRA) allows property owners to claim a Capital Cost Allowance (CCA), which is essentially a tax deduction on the property's depreciation. However, it's crucial to note that claiming CCA can impact the tax implications if and when the property is sold.
For those with an annual income exceeding $30,000 from their Airbnb rentals, GST/HST registration becomes mandatory. Once registered, hosts must charge guests GST/HST on the rentals and remit it to the CRA.
There is no provincial sales tax in Calgary, so only the 5% federal GST applies.
5. Prepare your property
A 2019 survey found that 96% of guests consider cleanliness a crucial factor when choosing an Airbnb.
Clean and declutter the space to create an inviting atmosphere. Make necessary repairs and upgrades to enhance guest experience. Investing in home improvements can enhance your listing's appeal. The average cost of a kitchen renovation in Calgary ranges from $13,000 to $20,000. While a significant investment, this can greatly increase your nightly rate.
Furnish the property with comfortable and functional items. Consider adding unique touches or amenities to stand out. A survey revealed that 80% of guests choose Airbnb to live like a local. Personal touches like a guidebook of your favourite local spots can enhance your guests' experience.
6. Marketing your property
Take the time to invest in a professional photographer to capture high-quality images with a unique flare that helps your airbnb stand out. Showcase the best features, interior and exterior, as well as local amenities. A study by hearthomes.ca showed that listings with at least 20 photos get twice as many bookings as those with fewer images.
Create a compelling description that attracts your ideal tenants. A title that accurately represents your property, and highlights key features and benefits. Be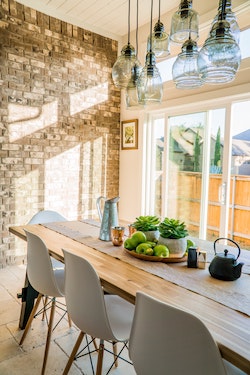 sure to include the house rules.
Optimize your Airbnb profile with a friendly bio and photo of you. Make sure you respond to guest reviews and requests promptly. Don't forget to use the Superhost program to boost credibility.
Also utilize Social Media like Instagram, Facebook & Pinterest to share your beautiful photos and stories with potential tenants. Show them what it would be like to stay in your home. You can also collaborate with local businesses to spread the awareness of your space.
7. There are expectations by the City, local residents and future tenants that you will need to stay aware of to be in good standing within the community.
Here's an overview of common issues:
Noise levels must not be excessive, especially between 10 p.m. and 7 a.m. from Monday to Saturday, and 10 p.m. to 9 a.m. on Sundays and holidays.
Some residential streets in Calgary have areas designated for permit parking only. As host you would need to register their license plate number with The Calgary Parking Authority if they plan on parking in these areas. Parking in areas without signs is free in residential neighbourhoods.
Calgary provides homeowners with three separate bins for waste disposal: Black bin for garbage, blue for recycling and green for compost. The host must provide access to these bins to ensure waste is properly sorted and disposed.
8. Watch for trends and updates on Airbnb
Airbnb announced its summer product update on May 2, 2023 with tons of new feature upgrades and usability improvements. The most talked about update is the introduction of Airbnb Rooms, a collection of tools that make it easier for guests to find private room listings and for hosts to provide comfortable experiences.
The Airbnb article shares, "with the pandemic finally over, this year we're expecting over 300 million guest arrivals on Airbnb. Today, we're introducing Airbnb Rooms, an all-new take on the original Airbnb. Guests have told us that they want to know more about who they're staying with. Every Airbnb Room features a Host Passport, which helps guests get to know their Host before booking their stay. We've also created a Rooms category with over 1 million listings, redesigned filters and added new privacy features."
"With Airbnb Rooms, we're getting back to the idea that started it all – back to our founding ethos of sharing," said Brian Chesky, Airbnb co-founder and CEO. "Airbnb Rooms are often more affordable than hotels, and they're the most authentic way to experience a city. This is the soul of Airbnb."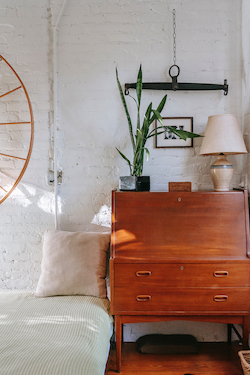 Keeping up with these updates help you best prepare and market your airbnb.
Remember that success in the Airbnb business takes time and effort. By following these steps and continuously refining your approach, you can increase your chances of building a thriving listing. I have been an owner of several Airbnbs and would be happy to chat with you about any questions you might have. Reach out to acowie@cirrealty.ca
CHECK OUT @COWIE.SELLS.COWTOWN ON INSTAGRAM FOR AN UPCOMING SHOWCASE OF MY AIRBNBS
Resource Links:
Changes coming to Airbnb & Vrbo bylaws in Calgary : https://www.cbc.ca/news/canada/calgary/calgary-city-council-affordable-housing-1.6868897
Airbnb Article: https://www.airbnb.ca/help/article/2722?locale=en&_set_bev_on_new_domain=1686587392_OTAyNDVhN2FhM2Uw (Calgary – Airbnb Help Center
City of Calgary Short-term rentals and lodging homes
https://www.calgary.ca/for-business/licences/short-term-rentals.html
The Calgary Real Estate Board (CREB) offers comprehensive market trend analysis, which can be a valuable resource when finding a profitably property.
Airbnb Analytics - AIRDNA.co
CRA Forms - https://www.canada.ca/en/revenue-agency/services/forms-publications/forms/t776.html)