Why a Home Inspection is So Important
Posted by Alex Cowie on Thursday, January 12, 2023 at 1:25:47 PM
By Alex Cowie / January 12, 2023
Comment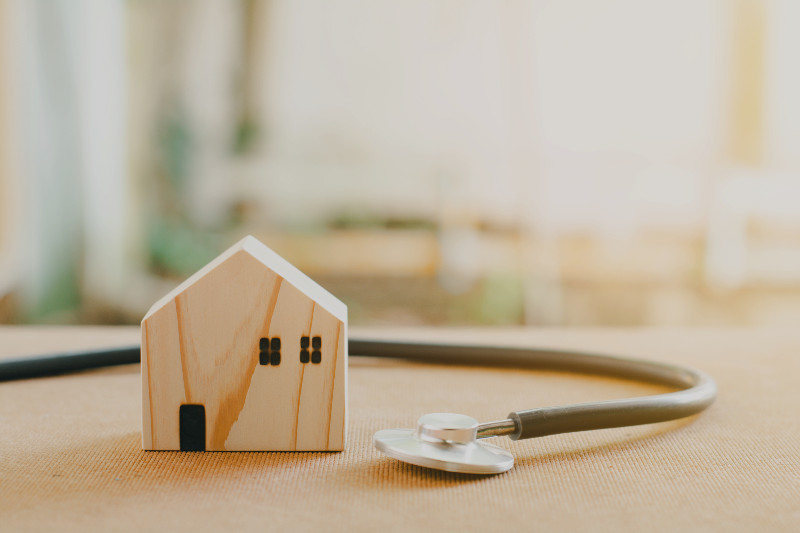 Buying a home can feel like a long process. But sooner or later, you're going to find the perfect home, one that checks all the boxes on your wish list – tree-lined street, walking distance to the best schools, professional kitchen appliances, and gorgeous. While you picture yourself barbequing on your new patio, you tell your realtor to make an offer and they suggest including a home inspection as a condition.
Is your realtor right? Should you get a home inspection before you buy a home?
Short answer: yes!
Spending money on a home inspection may seem unnecessary, especially if the home you want to purchase is newer or recently upgraded. And if the real estate market is hot, adding any conditions to an offer can feel risky. But for most of us, a home is our most important investment, and the benefits will almost always outweigh the risks.
So let's talk about the value of home inspections and why they are an essential part of the home-buying process, one that can save you time and money, and even prevent you from purchasing the wrong home!
Home Inspections 101
Simply put, home inspections involve having a professional, certified inspector examine a home to determine if there are issues that need addressing, whether right away, or in the future.
Home inspections are an important step in the home-buying process. Your realtor will almost always suggest including one as a condition in your offer because it gives you the right to have a third party go through the home before the purchase is finalized.
identify and address minor repairs
ensure a home meets building codes
negotiate an appropriate purchase price
budget for future repairs or replacements
meet insurance or financing requirements
Worst case scenario? A home inspection will uncover serious concerns that can make you reconsider your decision and you'll even be able to back out of the deal, if necessary. If you don't waive the home inspection condition by its expiry date, in writing, the offer ends, and you and the seller have no further obligations to each other.
It's tempting to want to skip over this step. Your budget might be tight, with no room to pay for the inspection, or you might be worried you'll lose your dream home if you add a condition to your offer. But skipping a home inspection can have serious, and very expensive, consequences, so before you make that choice, think about it, consult your realtor and get his advice, and then think about it again!
What's Included in a Home Inspection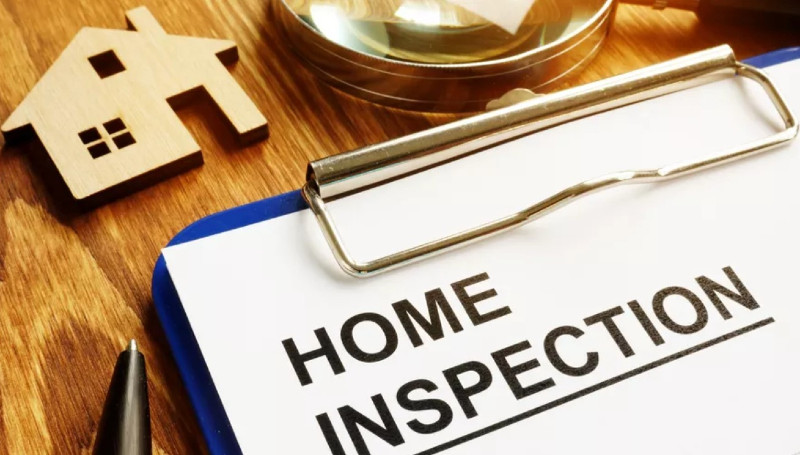 A home inspector covers a lot of ground during an inspection, but since they don't come with x-ray vision, they're limited to the parts of a home they can access.
Even if the final inspection report is 100% positive, there could be problems behind the walls or under the house. But unless there are noticeable warning signs, like odors or staining, they may not be discovered during the inspection. Fortunately, an inspector can access most areas of a house, including significant parts of its systems and structure, so there's a good chance they'll find any red flags.
Some of the typical things you can expect to be part of a home inspection include:
foundation and basement
interior plumbing systems
interior electrical systems
heating and cooling systems
windows, doors, and door frames
floors, walls, ceilings, stairs
attic and any visible insulation
major appliances
trees on/around the property
decks
exterior siding or stucco
What's Not Included in an Home Inspection
Standard home inspections have limitations and may not include things that require special training or equipment, such as pitched roofs and chimneys. You also shouldn't expect a standard home inspection to test for:
mold
water safety
radon
asbestos
lead
pest infestations
Home inspections can cost anywhere between $300 - $1500, depending on the size and type of home. Buyers are typically responsible for paying for a home inspection, especially if they have requested it, so remember to include this amount in your budget!
Finding the Right Home Inspector
One of the benefits of working with an experienced realtor is having access to their network of trusted experts, so count on your realtor to recommend one or more reliable home inspection companies.
Your realtor may even want to arrange the inspection on your behalf. Any conditions in your offer must be waived by a specific expiry date, so the clock is ticking! You have a limited window to complete the inspection and review the final report. Your realtor knows this and is invested in helping you schedule an appointment that fits the timeline!
If you'll be doing the hiring, do your research. In Alberta, home inspectors need to be licensed, so always check their credentials. Some other things you can do to ensure you hire the right person include:
ask about their experience

read customer reviews

review a sample inspection report

clarify what their price includes

confirm they can work within your timeline
What to Expect on Inspection Day
You should try to take part in the home inspection, if possible! Even though you aren't required to be there, you'll get to take a closer look at your new home, which is exciting, and you'll learn a lot. Your realtor and the seller's agent may attend as well.
The home inspection is an opportunity to get up close and personal with your new home., and the inspector will be a captive audience. Many questions you have can be asked and answered in real-time, and you'll gain valuable information about the house, like where to find the electrical box and water shut-off valves and how to use the settings on your heating and cooling systems.
A home inspection can take 3-4 hours, depending on the size and type of home, so be prepared to clear a window in your calendar. Even if you can only show up for the last hour, however, the inspector can walk through the house with you to summarize the inspection, highlight certain features, and discuss any issues they've found.
More Reasons for Needing a Home Inspection
Home inspections are commonly done when you're buying a home, but they're also a great idea when you're selling a home! Having your home inspected before you list it lets you identify any necessary repairs and replacements, so you can either:
complete the necessary work before you list your home
factor it into the price
Taking care of these things in advance can help you avoid unforeseen problems at closing, for a smooth and seamless sale!
A completed inspection report can also be an additional selling feature. It can give potential buyers the sense your home has been well-cared for, and they'll be more likely to view it through a positive lens. Remember to keep records of any repairs you make and be sure your realtor mentions the inspection in the listing.
Additional reasons you may consider getting a home inspection include:
as part of a preventative maintenance plan
after major events like flooding, severe storms, or tornados
to meet insurance coverage or financing requirements
before purchasing a newly constructed home
The Bottom Line
A home inspection is one of the most important things you can do when you're buying a home, not only because it can save you significant time and money, but because it gives you peace of mind that whether or not you end up buying a home, you've made the right decision for you and your family! If you want to learn more, contact us with your questions - we'll use our expertise and knowledge to give you the right advice!