Why You Should Consider Selling Your Home in the Winter
Posted by Alex Cowie on Tuesday, January 3, 2023 at 10:00 AM
By Alex Cowie / January 3, 2023
Comment
It's winter, and the weather outside can often be…well, frightful! And as the temperature cools down, so does the housing market, making winter feel like a less-than-ideal time to sell your house. But sometimes you can't wait for more convenient weather to put your home on the market, or maybe you have time but want to see what's out there.
We have good news for you! Selling your home in the winter is possible and there can even be advantages!!
Keep reading to learn why you should consider selling your home in winter and discover 9 things you can do to put your home at the top of every home buyer's list this winter!
Why You Should Sell Your Home in Winter
Potential home buyers are always in the market, no matter the time of year. Putting your house on the market in the winter might bring the right home buyer to your door, for a few reasons!
Access to the Internet
Most real estate listings are now available online. Home buyers can search for homes without ever getting up from the couch, so cold, wintry weather isn't the limiting factor it used to be!
Less Competition
There are usually fewer homes for sale in the winter months, so the law of supply and demand is on your side. Home buyers have fewer options to choose from, and they'll be more likely to consider your home, even if it isn't a perfect fit.
Motivated Buyers

Studies have shown winter home buyers often need to move right away, either for a relocation or personal situation. They usually want to close quickly, which allows for a much smoother sale.
Winter also tends to reduce the number of recreational house hunters. People who brave the cold to view a home or attend an open house are going to be serious about buying a home and won't waste time seeing properties they aren't truly interested in.
Motivated Realtors

Realtors tend to be less busy in the winter than at other times of the year. They'll be able to devote more time to marketing and selling your home, and you'll have their undivided attention.
Energy Efficiency Gets Noticed

Home buyers don't want to be caught off guard with huge energy bills, so your home can make a big impression in the winter if it has energy-efficient features, such as:
smart thermostats

solar panels

energy-efficient windows

new insulation

new or updated HVAC systems
It's a good idea to consult your realtor before you invest your time and money into any upgrades, whether for energy efficiency or any other reason. Your realtor knows the local market and can help you decide which features will matter most to home buyers and add value to your home.
9 Steps to Get Your Home Ready to Sell This Winter
There are things you can do to ensure your home not only looks its best for showings and helps home buyers feel confident your home has been well-cared for. As an added bonus, you'll also be ready when a home buyer requests a home inspection as part of their offer!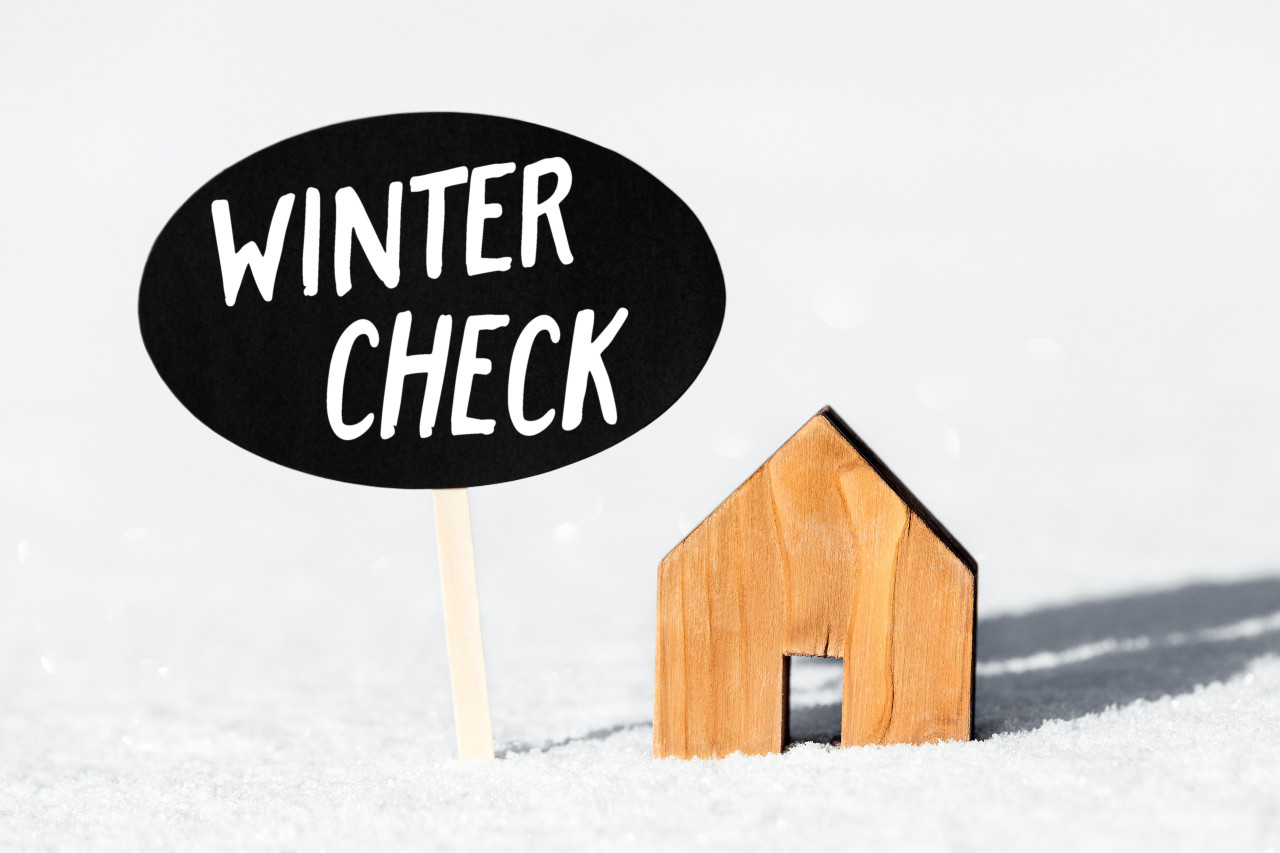 Here are 9 steps to help your house stand ot from the crowd this winter!
1. Do Winter Maintenance
Home buyers look for certain red flags in the winter months, like condensation on windows, drafty windows and doors, and a bare roof when the ground is snow-covered. Don't give them reasons to question the condition of your home by including the following things on your winter maintenance checklist:
have your furnace, fireplaces, and chimneys inspected and cleaned

seal drafty windows and doors with caulk and weather stripping

upgrade the insulation in the attic

clear gutters and remove any icicles

have the roof checked for damage
2. Add Curb Appeal
Studies show that home buyers decide they either like or don't like a house about 60 seconds after they first see it. The impact of the walk-up or drive-by can't be overstated, and that's even more important in winter. You can help home buyers feel welcome from the first moment they see your home by doing a few small things:
be sure outdoor light fixtures are clean, working, and on during showings

keep pathways, driveways, and front entrances well-lit and free from snow and ice

sweep and clean all entrances

dust off the mailbox

clean up dead plants and leaves

add winter planters on the front step or porch

arrange outdoor furniture and put outdoor toys and tools in storage
3. Clean Your Home
Keeping your home clean is essential when you're trying to sell it, regardless of the weather! But it gets a little more challenging in winter, so be sure to add these winter-specific tasks to your routine:
clean water marks and salt stains on the floors

clean windows, inside and out, if possible

wipe down the front door, inside and out

use a boot tray in entrances to collect snow and slush

put a large floor mat in the front entrance to accommodate multiple pairs of winter boots during showings
4. Stage Your Home
Staging your home is important in every season, but it matters even more in the winter months. In addition to creating a beautiful space, you need to create a warm and welcoming atmosphere that helps buyers forget about the cold when they step inside your home!
Small things can have a big impact, such as setting out warm throws, lighting the fireplace or candles, or even baking cookies to fill the air with comforting scents. If decorating isn't your strength, or you just don't have the time, you may want to consider hiring a local professional staging company.

5. Hire a Professional Photographer
Professional photos are invaluable for making your home look warm and inviting in the winter. If you're able to plan ahead, it's also a great idea to have photos of your home taken in the summer or fall. You'll be able to showcase its outdoor features, like landscaping and patios, and also give buyers comfort that the snow isn't hiding potential problems.
6. Remove Snow and Ice
Make it easy and safe for home buyers to get to your front door! Shovel driveways, paths, patios, and porches to keep them free of snow, and add salt or sand to keep them ice-free. Remember to clear a path to any exterior buildings, like garages and sheds so home buyers can view your entire property.
7. Turn the Lights On
Good lighting is important when you're showing your home, but with shorter days and less natural light, home buyers will often be seeing your home in the dark. Be sure your house is well-lit for showings, both inside and out, by doing the following:
add lights to paths and driveways

keep the entrance lights on

be sure your house number is well-lit

open window coverings to let natural light inside

keep indoor lights on for showings

show your home during the daytime whenever possible
8. Keep Your Home Warm
Set your thermostat at a comfortable 20-22 degrees to keep your home warm during showings. Home buyers will be looking for signs your home is well-insulated, retains heat, and is energy efficient. They'll question those things if your house is cold, so this isn't the time to worry about your heating bill!
9. Be Flexible for Showings
The winter months bring storms, poor driving conditions, and holiday commitments, which can make it difficult for home buyers to get to your home. Be flexible with rescheduling requests and make your home available for showings whenever possible! Remember, there are fewer home buyers in winter, so don't risk losing one that shows interest in your home just because it was too inconvenient to reschedule!
The Bottom Line
So…should you be thinking about selling your house in the winter? The answer is yes! Home buyers are motivated and they have fewer homes to choose from, and those are two things that could help your house spend fewer days on the market and sell for a great price.
Still unsure? Reach out to a realtor you trust to help you decide if selling your home in the winter is right for you. They'll understand what's happening in the local real estate market and will use their knowledge and experience to provide you with the best advice and guidance!